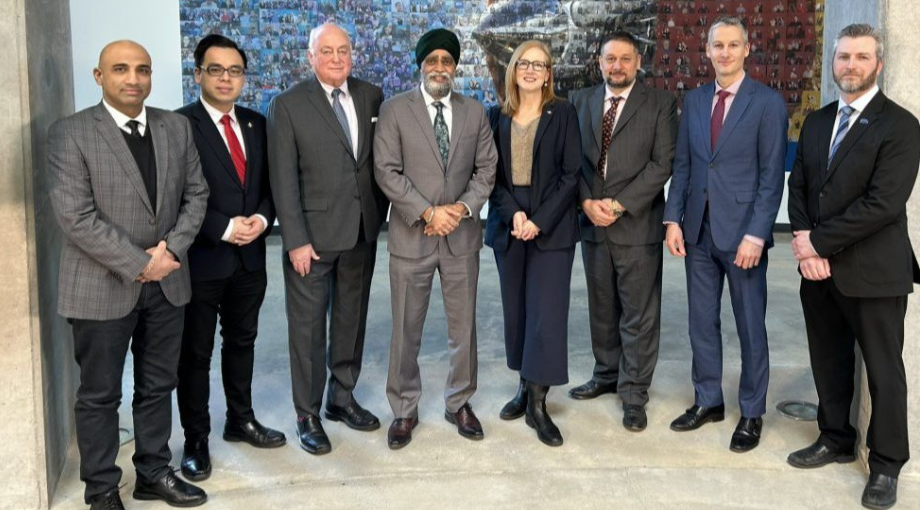 Charlottetown, PE – Today, the Government of Canada and the Government of British Columbia announced a combined $7.2-million investment to create a new biomanufacturing training centre at BCIT, where in partnership with CASTL biomanufacturing training will be delivered to build the talent pool to meet the needs of the growing life sciences and biomanufacturing businesses.
The new National Biomanufacturing Training Centre (NBTC) will be the first of its kind in B.C. It will give more people access to hands-on training courses to help them get skills for careers in life sciences and biomanufacturing. The NBTC will be part of CASTL's national network of training facilities that offer industry-recognized curriculum from CASTL's global partner, the National Institute for Bioprocessing Research and Training (NIBRT). Based in Ireland, NIBRT is a global centre of excellence for developing state-of-the-art training and research in bioprocessing.
"The launch of this new facility will provide industry employees and post-secondary students with access to theoretical and hands-on training from a globally recognized curriculum. We appreciate the support of the Government of Canada and the Government of British Columbia as well as our network of industry and academic partners."
The new facility will contain state-of-the-art pilot-scale bioprocessing equipment that will allow learners from industry and academic programs to gain practical skills that are immediately transferable to process scale-up and clean room environments. It will be equipped with laboratories and classroom spaces built to allow our industry-informed trainers to deliver the highest quality training programs in a realistic GMP-simulated operational manufacturing environment.
CASTL training facilities are designed to allow employees and trainees a learning environment where they can make mistakes safely – avoiding deviations, lost time or lost batches in a real manufacturing setting. "This National Biomanufacturing Training Centre is a natural extension of BCIT's expertise in workforce development to support Canada's Life Sciences sector," said Paul McCullough, BCIT Interim President. "With funding support from the Province of British Columbia and the Government of Canada, we are excited to move forward in collaboration with the Canadian Alliance for Skills and Training in Life Sciences to develop a state-of-the-art facility and suite of programs to respond to industry need.
British Columbia has long been recognized as a leader in biosciences and today marks another important milestone in creating a home for biomanufacturing workforce development and offering a portfolio of programs to support the growth of this sector." CASTL is supported by lead national partner, the adMare Academy. Together, CASTL and adMare Bioinnovations' adMare Academy work to facilitate the development, delivery, and growth of training programs across the country. "adMare is proud to partner with CASTL to develop biomanufacturing talent across Canada.
The opening of the British Columbia Biomanufacturing Training Facility strengthens the national network essential to develop talented employees, which form the core of a strong life science industry," said Gordon McCauley, President & CEO of adMare BioInnovations.
The facility at BCIT's campus is expected to open in Spring 2024 with the first biomanufacturing training program delivered later that summer. In October 2022, CASTL opened its first Biomanufacturing Training Facility in Charlottetown, Prince Edward Island. In January 2023, CASTL announced its second Biomanufacturing Training Facility would open in Montreal, Quebec, in Fall 2023.
Media Contact
Chelsey Rogerson
Director of Communications and Marketing
CASTL
C: 902.213.7351
E: chelsey@castlcanada.ca